Case Study: Smart sensors create smart water management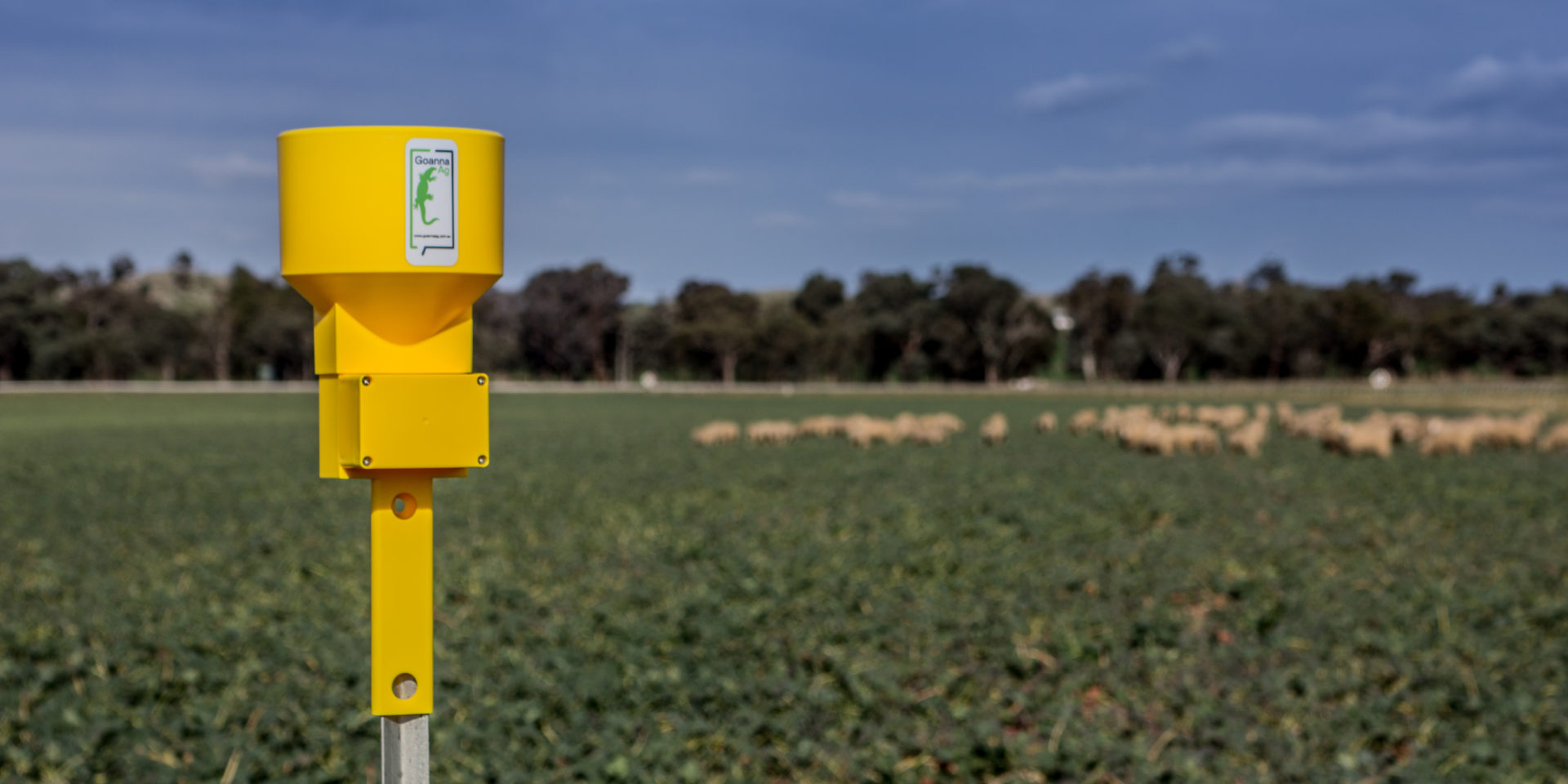 Innovative sensor system signals a new age of water management for Australian farmers.
The management and optimisation of on-farm water use is one of Australian agriculture's biggest challenges. Cutting edge technology from Myriota and Goanna Ag is unlocking the power of remote monitoring at a price point and scale never seen before.
Goanna Ag has provided remote sensing solutions for Australian farmers for over 15 years. Based in Goondiwindi, Queensland, the company is committed to helping growers understand and optimise water use right across their farms, efficiently and cost effectively. Goanna Ag delivers an integrated solution from sensor devices, installation and connectivity, through to analytics and app presentation.
Our clients know the value that comes from remote monitoring, but until now, the industry has been restricted by coverage and cost issues. We have been working toward a solution like this for over a decade, and thanks to our partnership with Myriota, have developed a game changing solution that will drive on farm efficiencies – particularly around water management and optimisation.

Tom Dowling, Chief Operating Officer, Goanna Ag
The challenge
Making the most of every drop of precious water is a challenge that Australian farmers have been combatting for generations. This has been compounded by the impact of one of the worst periods of drought in living memory, with water management being brought into stark view across the farming community, as Tom Dowling, Chief Operating Officer, Goanna Ag, explains.
Monitoring rainfall and water storage is a critical requirement to better understand and manage what is going on across a farm. Traditionally, this monitoring has required regular trips to check rain gauges and water tank levels. Given the size of farms and the number of checks involved, it's not an efficient or sustainable solution.

Tom Dowling, Chief Operating Officer, Goanna Ag
In the past decade, remote monitoring has emerged as a far more efficient approach. But the relatively high cost of hardware and communications, changes in connectivity, less than robust sensors and a lack of field support has prevented widespread adoption.
Ground based communications require capital and geographical prioritisation, and there are "black spots" where data is lost.
Affordable and agile water management
To solve this issue and create a more robust water monitoring system, Goanna Ag has partnered with Myriota to create a suite of products that can be installed and monitored from anywhere on the planet. Goanna Ag's new GoSense range allows farmers to continually monitor widely distributed water assets and set up instant, real-time information and alerts.
The GoRain and GoTank products track rainfall and water tank levels accurately, with recordings from these products able to be viewed easily via the Goanna Ag app. With a long battery life and integrated Myriota satellite connectivity, users can receive regular updates after a storm or rain event. Units include three years of connectivity, data management and app access as standard.
Even smarter future for rain gauges
Future iterations of the GoSense range will see Goanna Ag integrate smart functionality, including point specific weather forecasting, aggregated and granular rainfall mapping, and an initial on-the-go yield forecaster for dryland cropping.
Both Myriota and Goanna Ag are in the process of expanding their capabilities to deliver a larger range of sensors and satellites in order to provide real-time insights on critical on-farm assets.
Goanna Ag has launched commercial pre-sales of its GoSense range.