Case Study: World-first water tank monitoring
Meat & Livestock Australia
15 Mar 2019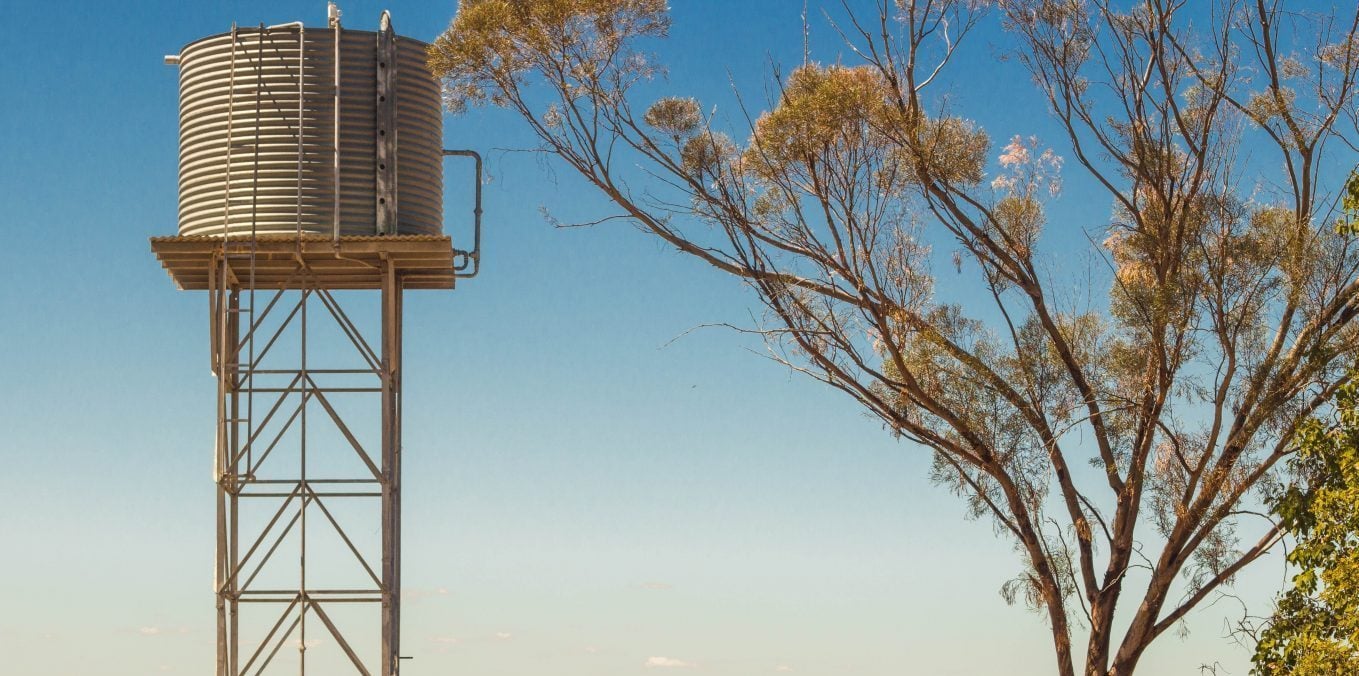 Monitoring water levels to get critical data in remote locations.
Farmers need critical information on water tank levels to manage usage and provide peace of mind around livestock water supply. World-first technology from Myriota is enabling reliable and timely delivery of this data.
Inadequate water supply is one of the biggest challenges facing agriculture. In 2016 Australia had around 25 million head of cattle, of which more than 30% were grazed in areas with low and unreliable rainfall. Currently, many farmers are forced to rely on cellular networks with patchy coverage, or spend large sums of money on complex deployments to connect to high-cost satellites.
Cattle production in these areas depends heavily upon farm water storage and capture. Monitoring and control of water assets such as tanks and dams therefore becomes critical to livestock management and farm productivity. But getting the data back from widespread and remote areas is challenging.

Professor David Lamb, University of New England

Real-world outcomes deliver critical data
As part of a successful project with the Australian Livestock Spatial Innovation Program and the Meat & Livestock Australia and University of New England, Myriota designed a solution where water level sensors were connected to Myriota Modules installed in water tanks. The technology enabled farmers to receive water level data direct to their mobile phones for the first time. They were located in Western Australia, South Australia and New South Wales, at Sundown Pastoral Co, BJ Wooldridge & Co, and Liveringa Station Beef.
Water monitoring saves stock
One of the pilot sites experienced a pump failure soon after deployment. The stock came in for a drink in the afternoon and very quickly drained the tank. Such a failure quickly leads to distressed stock, especially in the dry months in Northern Australia and during calving periods. Before Myriota, the failure may not have been identified for days, as the property manager had to periodically drive out and physically inspect the equipment. But in this case, the property manager had the Myriota tank monitor application on a large display in the office. The failure was identified and resolved within hours.
Another pilot location used a pump running on a timer to refill the tank each day. During the 15 years prior to the pilot, the farmer had no choice but to guess the refill duration, often letting the tank overflow. With the tank monitor in place, the farmer was able to review the historical data to determine the time taken for the pump to refill the tanks and then make adjustments as required throughout the season.
The success of this real-life test bed demonstrates the role that low-cost satellite can play in this critical area of agriculture. Through the project, many additional applications for Myriota's technology have been identified, including asset location and tracking.

Dr Alex Grant, CEO, Myriota

We're excited that since this trial ended, we've been able to lower the cost of water management in locations that up until now employed staff to manually visit tanks to determine water levels. With Myriota technology, producers across Australia can access low-cost on‐and off‐farm connectivity, get better quality and more timely data and optimise their water management operations.

Dr Alex Grant, CEO, Myriota