Myriota appoints Dr Steve Winnall as its first VP of Engineering to drive next generation product development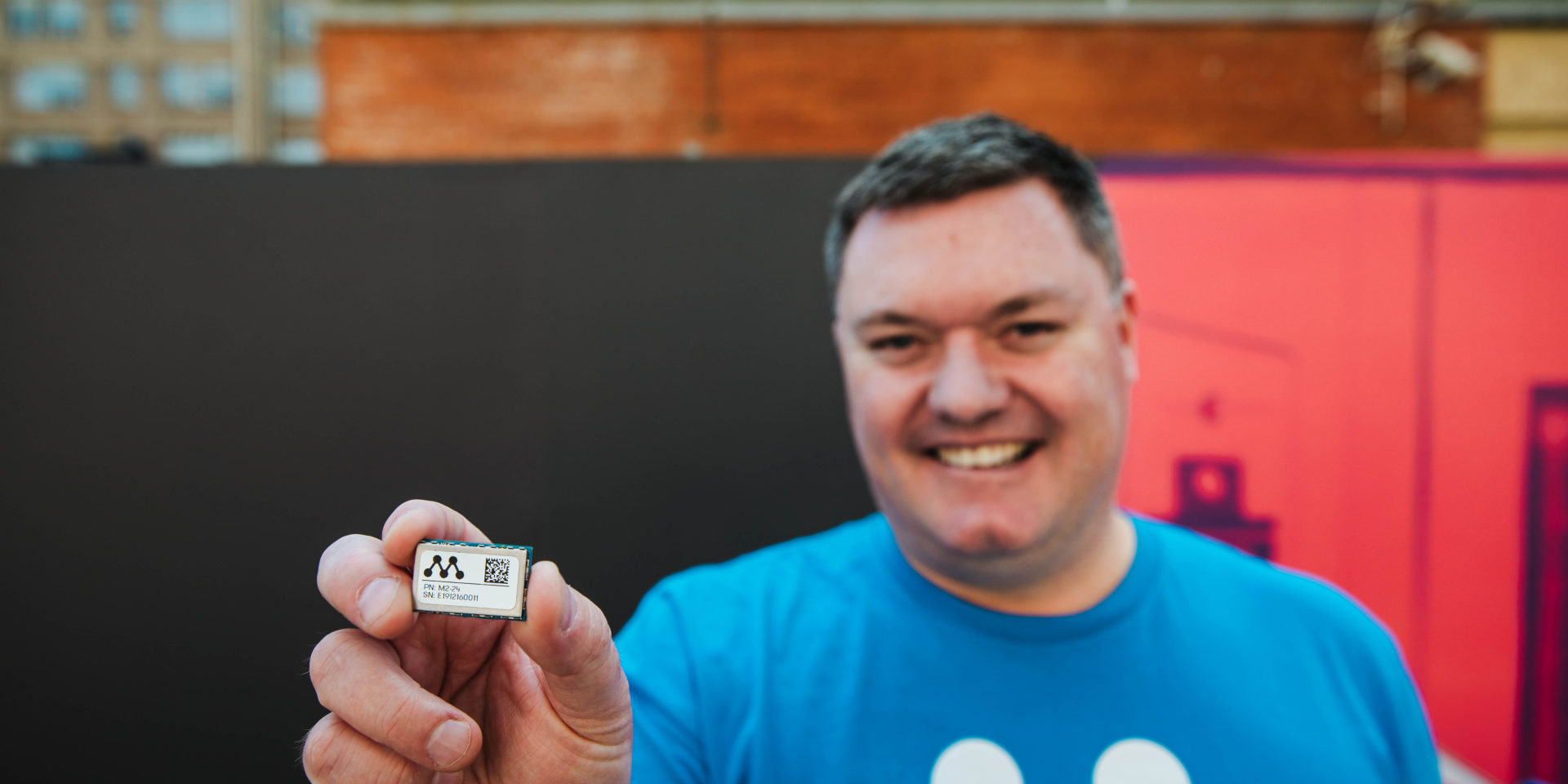 Dr Winnall brings over 20 years' experience leading teams to commercialise complex sensor and communications technologies; working for companies including LiDAR pioneer Baraja and medical device business Cochlear
Adelaide, Australia – 13 October 2020 – Dr Steve Winnall has been appointed to the newly created role of Vice President of Engineering at Myriota, the leader in low-cost and long battery life satellite connectivity for the Internet of Things (IoT).
With over 20 years' experience developing cutting edge technology for organisations including Baraja, Cochlear and the Australian Department of Defence, Dr Winnall will drive product development, oversee testing and data delivery operations at Myriota.
Dr Winnall will report to Myriota's CEO and co-founder, Dr Alex Grant, and will work closely with Myriota's developer partners to serve a growing global customer base across industries including agriculture, defence, mining, utilities and transport & logistics.
Dr Grant said that the team was excited to add Dr Winnall's experience in producing and commercialising complex products and communications technologies.
"In hiring for this role we were looking for someone with a vision and belief in Myriota's global growth, as well as a passion for creatively solving problems and big thinking. Steve's deep industry knowledge, understanding of market needs, and customer-focused approach is the ideal mix of ability to both lead the engineering team and help realise Myriota's vision of global expansion. We're looking forward to Steve playing a significant role in the future of scaling global connectivity at Myriota".

Alex Grant, Co-founder & CEO, Myriota
"He will be integral to supporting Myriota's partnerships with manufacturers, ground station operators and launch providers, while optimising customer journeys to ensure that our technology is scalable and works seamlessly."
Myriota's technology is able to retrieve data from anywhere on Earth. By leveraging extensive customer focused R&D and a large suite of patented technology, Myriota uses its constellation of satellites and low-power IoT modules to offer unprecedented battery life, affordability, easier scalability and strong cryptographic security.
Steve said that he is excited to work closely with both the Myriota team and its customers to bring scalable connectivity to market.
"Solving customer needs has always been a passion of mine throughout my career, and in my new role at Myriota my goal is to help end customers have access to secure, affordable data at scale in the areas that aren't currently serviced. I believe in the team's vision of bringing the entire world under Myriota's umbrella of coverage and have plans to help simplify the product design and development process for our customers to speed up go-to-market, ultimately making that vision a reality."

Dr. Steve Winnall, VP of Engineering, Myriota
Prior to his appointment at Myriota, Dr Winnall was the VP of Product Development at Baraja; a rapidly growing business that develops LiDAR for self-driving vehicles. In this position, Winnall was integral to the growth of the team from 12 to over 100 employees, and oversaw its innovative technology development.
Previously Steve spent five years working as the Director of Product Engineering at Finisar, where he spearheaded the development of new switches and monitors for global optical networks. Steve has also worked at medical device company Cochlear; managing the development of its flagship Nucleus 5 Sound Processor that created a breakthrough in hearing performance and has enabled more than 20,000 people to hear.
Steve's appointment at Myriota is effective immediately.