Yabby and Myriota rollout new, cost-effective nanosatellite IoT solution for the mining and agricultural industries to remotely monitor dams at scale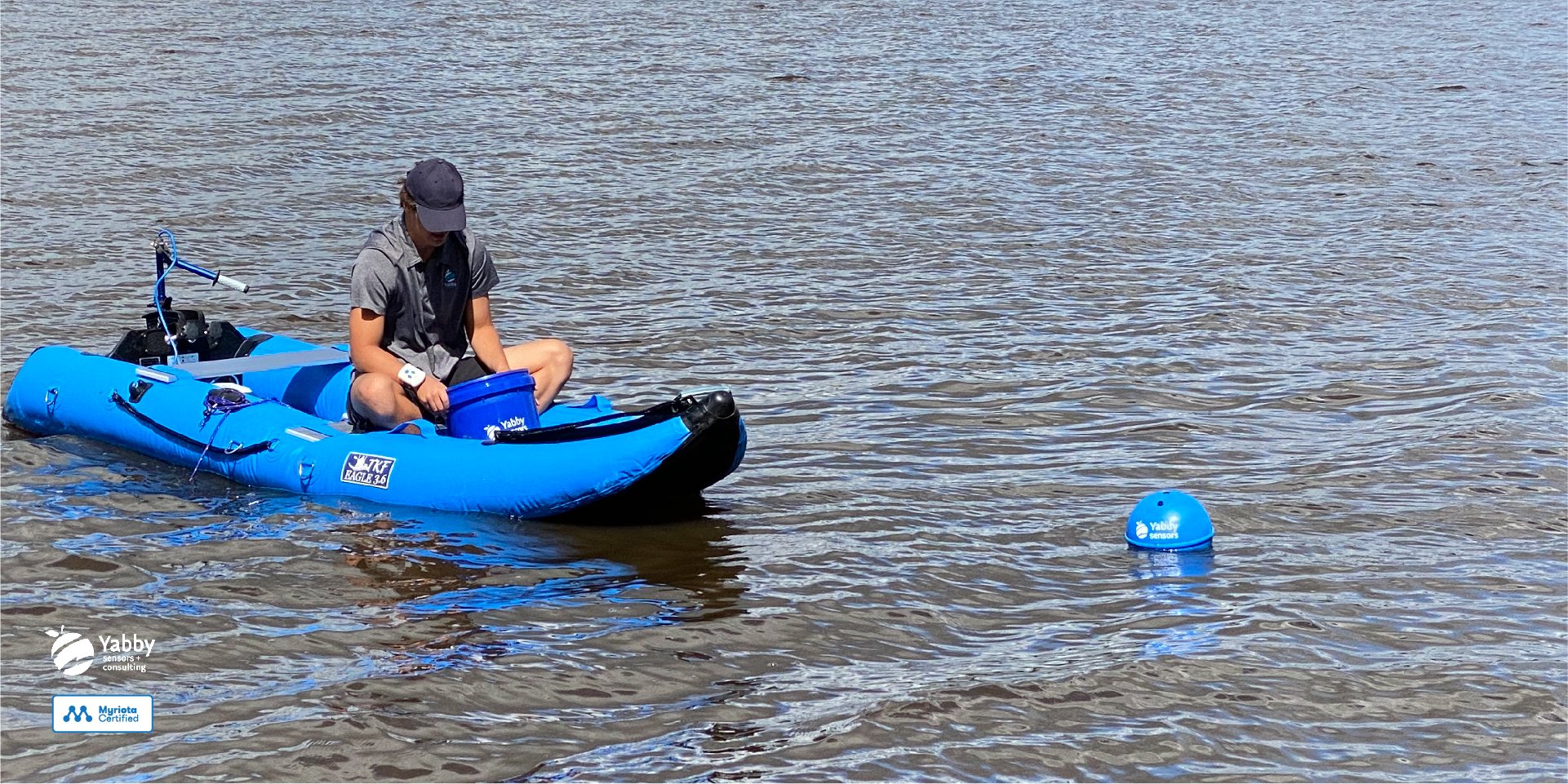 Two Australian companies usher in new era of dam monitoring; slashing maintenance and inspection costs
Adelaide, Australia – 20 April 2021 – Myriota, the world leader in secure, low-cost and long battery life satellite connectivity for the Internet of Things (IoT), has partnered with water management solutions provider, Yabby, to provide dam operators and owners with a revolutionary automatic dam monitoring solution. The solution is built on Myriota's nanosatellite IoT platform and supports dam owners and operators to identify and manage safety, regulatory and water use issues associated with dams and storages in the mining and agricultural sectors.
Manual monitoring is costly, prone to safety hazards and provides limited data and a poor understanding of the dynamics of dam water management, resulting in significant water loss, dam failures and regulatory issues.
With plans to be rolled out internationally, the Yabby Floating Level Sensor is putting an end to manual monitoring of dam water conditions, and is reducing costs, saving water and aiding compliance requirements. The technology is able to automatically provide water levels, volumes, water balance and monitor water quality.
The Yabby Floating Level Sensor pinpoints issues long before they become problematic and removes the need for workers to drive long distances across mining and farm sites. The Yabby sensors communicate with Myriota's constellation of nanosatellites to provide regular, accurate updates on water conditions from day one. The technology is able to save mining operators $AU70,000 per dam site annually. For a mining site that has 15 sensors, this equates to $AU1 million in annual savings by removing the need for manual site visits.
Myriota CEO and co-founder, Dr Alex Grant, said that the Yabby Floating Level Sensor is an industry first.
"For decades, dams have been manually monitored, with the process causing inaccuracies in reporting data due to highly variable dam levels caused by changing inflows, evaporation, infiltration and water use. Additionally, not all the water depth could be monitored as the measurements are generally taken near the shore. The misreporting of such data can contribute to the failure of dams or an unlawful discharge and damage to the environment."
"Now, satellite IoT connectivity is creating the consistency that's long been missing. The Myriota enabled Yabby Floating Level Sensor is easy to install, able to withstand harsh weather conditions, and can last for five years before the long battery life batteries require changing."

Alex Grant, Co-founder & CEO, Myriota
Yabby Managing Director, Steve Dudgeon, said that Yabby's Myriota Certified technology has achieved strong results for its customers since being deployed.
"Inaccurate readings or a lack of robust equipment have long increased the risk of environmental and safety issues, as well as a loss of productivity, but Yabby is revolutionising the industry thanks to its partnership with Myriota"
"Mining operators and farmers no longer need to pay the cost of sending staff to dams to take manual measurements, with the technology able to easily identify and predict potential issues."

Steve Dudgeon, Managing Director, Yabby
With scope to provide regular updates on the condition of hundreds of thousands of dams across Australia, New Zealand, United States and Canada, the technology has already been adopted by many companies across Australia. Yabby distributor, Seam Surveys, says that the technology has been a game changer for its customers.
"The use of the Yabby floating levels sensor with Myriota's long battery life, low cost and highly secure technology provides mining sites with a granular view of changing conditions, and allows them to mitigate risk and act long before issues occur. By putting the power into the hands of the mine site water managers, they are able to make proactive decisions, and improve the management of their dams, as well as the safety of their workforce," Survey Manager Matt Burke said.
Key features of the Myriota Certified Yabby Floating Level Sensor include:
Robust design with a durable, IP68 waterproof housing
Direct alerts from the sensor can be automated and sent via SMS and email
Up to five years battery life once deployed
Global navigation satellite system for geolocation
Ability to be used for water management, pollution monitoring, safety and risk mitigation, as well as improved production across coal and mineral mines, quarries and farms.
The Yabby Floating Level Sensor is available for mining via Seam Surveys and directly from Yabby
To learn more about Yabby, please visit www.theyabby.com.au