Innovative government project improving the management, safety and maintenance of vital groundwater
Department for Environment and Water (DEW)
8 Aug 2022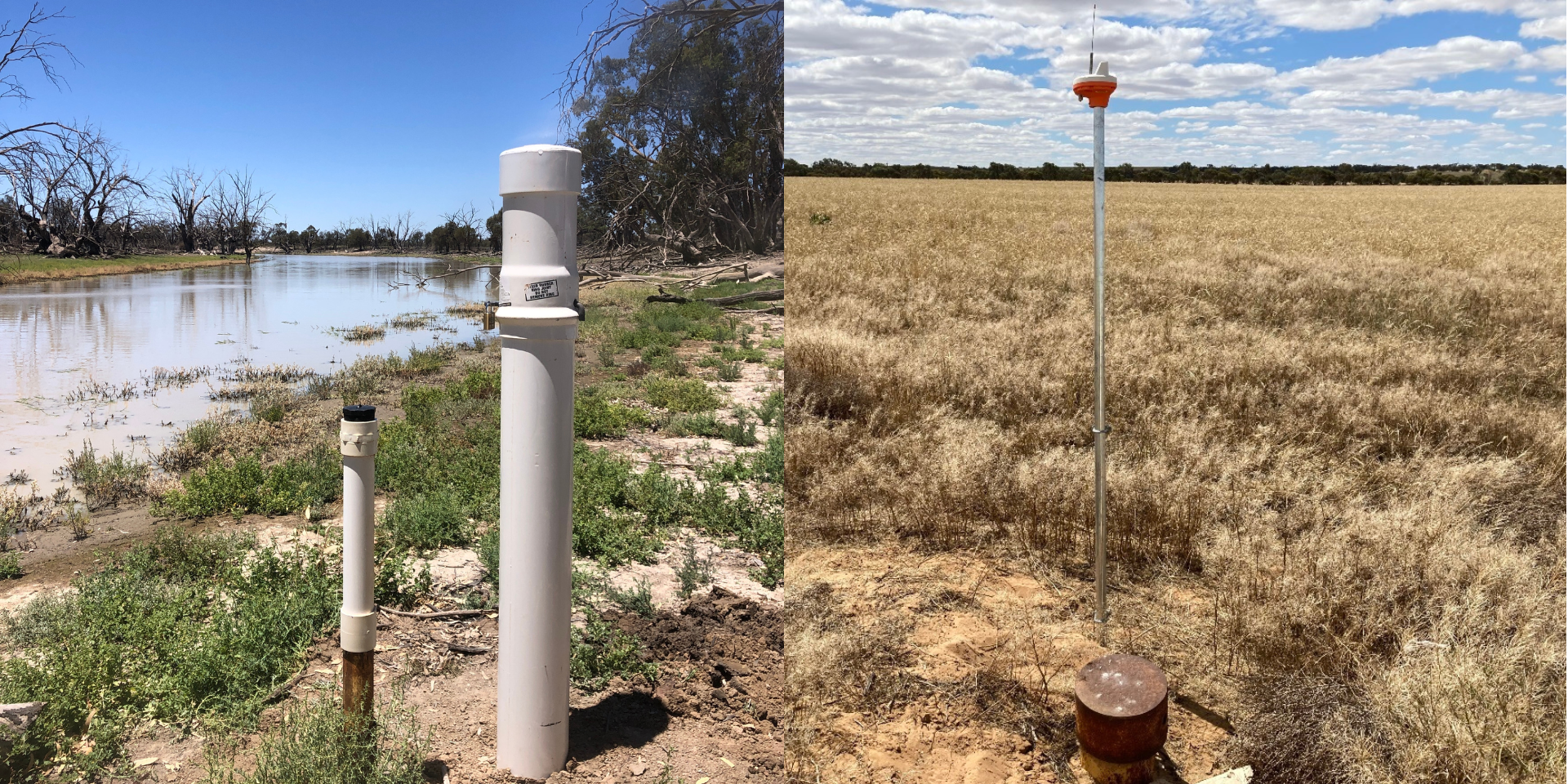 Myriota partners with the South Australian government, demonstrating the use of an Internet-of-Things and satellite telecommunications system to improve groundwater bore monitoring and management.
Project Partners: Myriota, SmartSatCRC (Funding Partner), South Australian Department for Environment and Water (DEW), FrontierSI, University of South Australia (UniSA), NGIS
In collaboration with
The challenge
The South Australian Department for Environment and Water (DEW) is responsible for the operation and management of an extensive network of groundwater monitoring bores.
Currently, only 6% of DEW's 3,500 bores are instrumented, meaning bore observation information is collected only a few times a year.
At a national, and international level, there is a growing need for effective groundwater resource management. Through an increase in the frequency and spatial distribution of groundwater monitoring, in a cost-effective manner, organisations and governments could automate data collection to save on time and money.
The solution
This project has developed a system that demonstrates the use of the Internet-of-Things (IoT) and low-cost satellite telecommunications as an end-to-end means to transmit and aggregate automatically collected information from groundwater bores.
These bores – often located in remote and harsh environments – are fitted with sensors to measure water levels and other water parameters.
The project tested the technical feasibility, reliability and cost-effectiveness of deploying an end-to-end IoT satellite communications solution in typical operational environments. This includes evaluating, procuring, integrating and deploying both sensors and telemetry transmission devices in experimental sites in the field, operating these for a period of around a year.
During the course of the project, various aspects of the system were evaluated, ranging from the equipment deployed and its robustness to the evaluation of the resulting data outputs.
The project has assessed the feasibility and cost of operating such devices autonomously for extended periods of time. In addition, the project delivered a capability to enable the end-to-end transmission of data from in-situ devices via satellite to end users through a dynamic dashboard.
The impact
In Australia, groundwater is an essential natural resource, accounting for around one-third of water use nationally and almost two-thirds in Southwestern Australia.
Much of Australia's groundwater use is consumed by agriculture. However, it is also a significant component of the mining and energy sectors, a source of drinking water for many communities and sustains dependent ecosystems.
Australia has the opportunity to establish itself as a world leader in technology development and application for improved groundwater monitoring systems.
The outcomes of this project impact groundwater management in Australia, and also have broad global applications, presenting international opportunities.
Satellite communications and IoT approaches are capable of providing increased volume and variety of data collection more frequently and with greater spatial density. Through shortened collection periods and at a lower cost than equivalent current approaches, this project has validated the effectiveness of groundwater monitoring in remote regions – an application which can be replicated globally.
IoT and satellite communications solutions like SIGWater enable:
Improved data coverage and temporal frequency to allow a greater understanding of groundwater systems, more detailed impact assessments and resource management responses and their monitoring
Optimisation of the underlying groundwater observation asset base at significant cost savings
Significant reductions in staff field time, through automated data collection
Increased availability of information needed to assess water use allocations and resource constraints through the integration of information from multiple systems
Greater confidence in the scientific evidence required for effective groundwater policy setting and resource management decisions.
To learn more about Myriota, please book a call with our sales team or email us at enquiries@myriota.com.