Saving wind farms half a billion dollars in maintenance costs in just one year
Ping Services
18 Mar 2020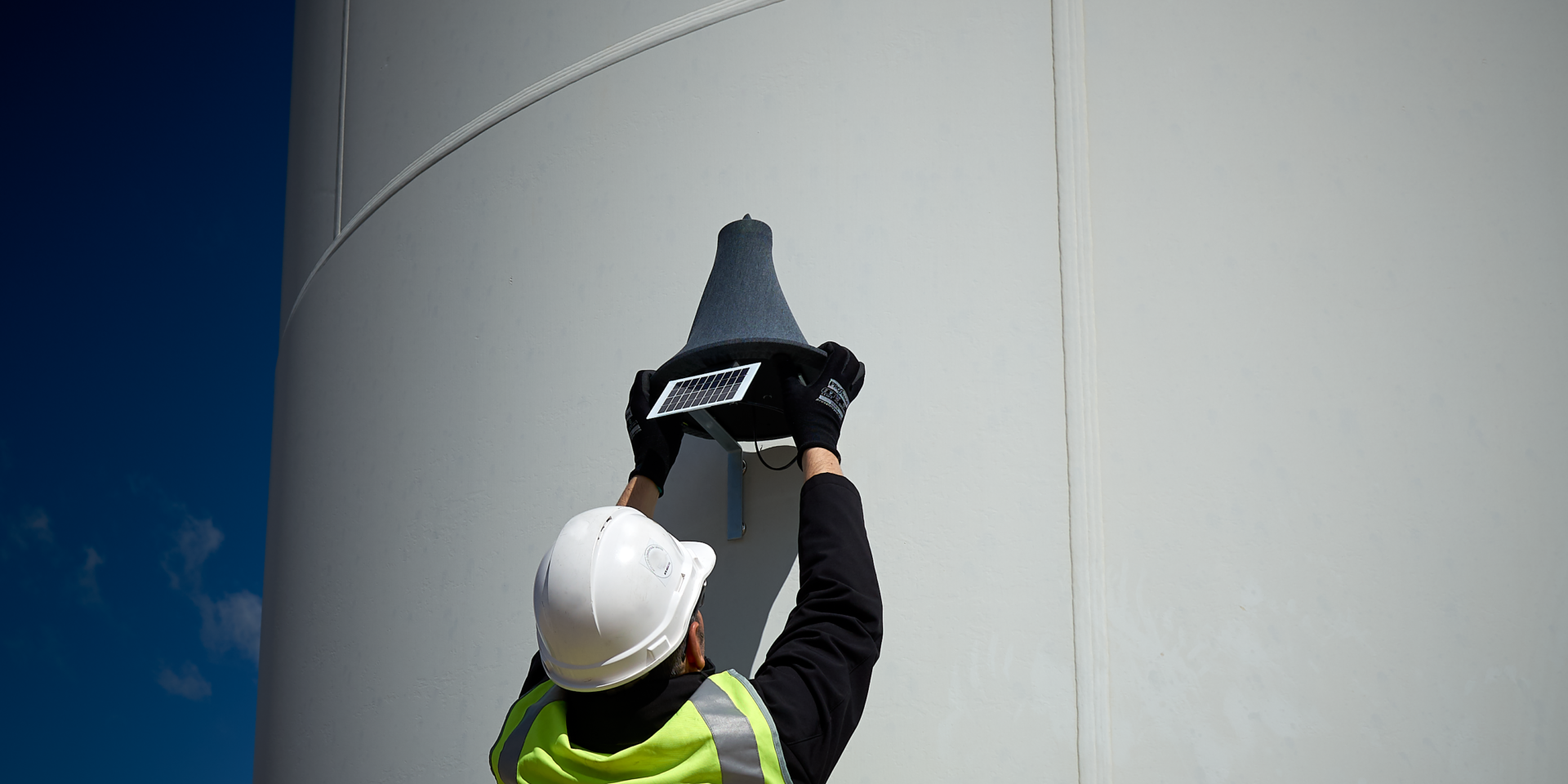 Wind farm owners struggle to regularly maintain their fleet of turbines, with many operators completing maintenance visits once every two years due to the high cost of inspections. This makes it challenging to identify early-stage damage to turbines; causing minor issues to lead to incredibly costly repair bills.
The cost of wind turbine blade maintenance is up to AUD $5,000 per tower. With 400,000 onshore wind turbines globally, regular maintenance adds up quickly. Myriota is working with Ping Services to transform the way that wind farms are managed and maintained. Ping's technology has the potential to save operators up to 25% off the cost of their wind turbine blade maintenance – representing a potential cost saving of half a billion dollars in the next year alone. With the number of turbines set to grow by 10% year on year, Ping's Myriota-enabled technology could save operators in excess of $800 million by 2025.
"The cost of damage to wind farms can be huge, with repairs starting at $300,000 for the replacement of just one blade, and a whole tower costing between $3 and $5 million each. Our acoustic listening device is able to identify faults early; mitigating risks and reducing future maintenance costs."

Matthew Stead, CEO, Ping Services
Painting a picture of health
The remote nature of turbine farms makes it difficult for operators to know when early stage damage is developing. Spot visual blade damage checks and repairs by technicians are both dangerous and costly. Ping's acoustic signature device has the ability to listen to turbines as they operate, capturing any maintenance issues as they occur.
Daily conditions are recorded by Ping's devices and communicated via the Myriota Network of nanosatellites to Ping's maintenance platform; painting a clear picture of turbine health. Ping's system warns wind farm operators when repairs need to take place; improving turbine performance while mitigating future damage.
SkySpecs runs a drone-based visual inspection system; offering high-quality inspections of wind turbine blades. SkySpecs is excited about the impact that Ping's technology is having on the wider industry.
"The ability for Ping Services to scale its revolutionary technology will be invaluable to wind farm owners, operators, and the entire industry. It helps push maintenance strategies to predictive methods and will improve the overall health of our industry."

Danny Ellis, CEO, SkySpecs
Propelling renewable energy
Myriota's low-cost connectivity and long-battery life devices are helping Ping to advance wind farm maintenance and propel the renewable energy sector. Myriota's technology is also enabling Ping to find a sustainable business model for their services, with Ping planning to expand its services into the lucrative machine maintenance market.
This is because Myriota's devices operate at a fraction of the cost of alternative providers, who charge $30 per month per device in addition to monthly connection and access fees. Myriota's plans start at just one US cent per message, enabling Ping to continue to save wind farms from unnecessary maintenance headaches and offer better pricing models, whilst controlling its own costs.
With Myriota, Everywhere, Ping is able to scale its solution when needed and pass along cost savings to its growing customer base of wind farm operators, and through to energy consumers across the world.