Breakthrough Myriota Mouse™ to supercharge satellite IoT development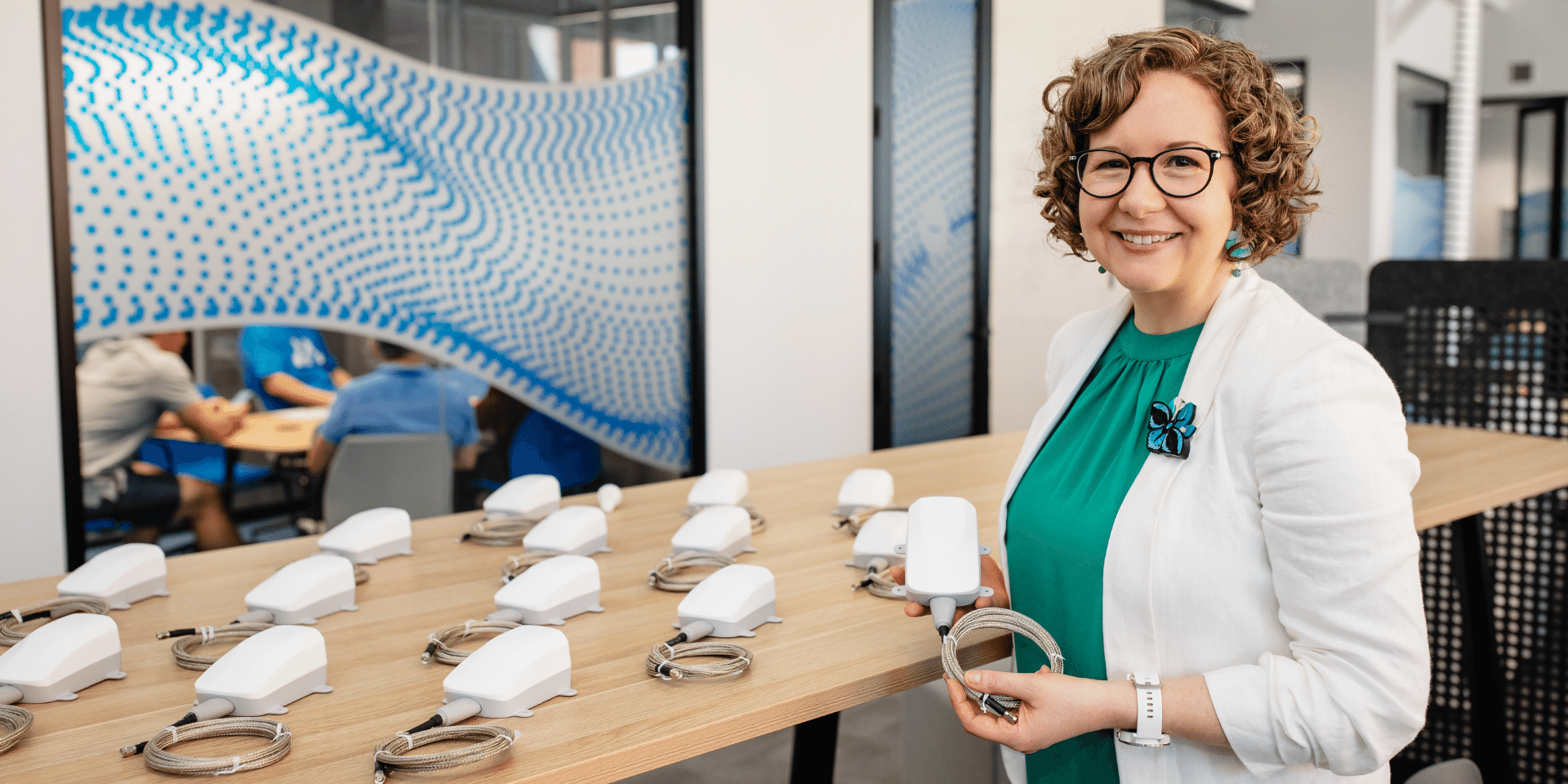 Developed in consultation with Myriota customers, the rugged IP-65 rated antenna is easy-to-use and plug-and-play, custom designed to deliver optimal performance on the Myriota Network
Adelaide, Australia – 30 September 2021 – Myriota, the world leader in low-cost, long-battery-life and secure satellite connectivity for the Internet of Things (IoT), today announced the launch of the Myriota Mouse™; a plug and play external antenna custom built for satellite IoT applications.
IoT enables businesses to understand exactly where their assets are located, an essential requirement for industries such as transport and logistics, agriculture, environment, defence and utilities. Satellite connectivity is integral to enabling the successful communication of IoT devices, with many of these industry assets located in – or moving through – areas where traditional connectivity is intermittent or non-existent.
The Myriota Mouse™ provides high performance on the Myriota Network, and is manufactured to meet ingress protection (IP-65) and accelerated weathering (ASTM-G154) standards.
The device has been developed in consultation with a panel of 25 Myriota customers including Future Fleet and Ping Monitor, who are manufacturing Myriota-enabled products to connect critical industries like transport and logistics, utilities, environment and agriculture.
Myriota created the Myriota Mouse™ to help its diverse range of OEM Partners get to market quicker and meet rising end-user demand, with 75 billion devices predicted to be connected to the internet globally by 2025. With the Myriota Mouse™, developers can easily integrate with the secure, ultra energy-efficient Myriota Module, and enable communication between on-ground assets and Myriota's constellation of low earth orbit nanosatellites.
Myriota CTO and co-founder, Dr David Haley, said that the Myriota Mouse™ used the design thinking methodology; a human-centered, iterative process used by designers to tackle problems, leading to a strong end result that provides customers with a fast and accurate design cycle.
"Until now, antennas were not designed to meet the needs of direct-to-orbit IoT applications, which is why Myriota, working closely with our OEM partners, has developed the Myriota Mouse™. The Myriota Mouse™ is a custom built antenna for IoT that takes the guesswork out of design and quickly takes customers from idea to Myriota Network connectivity."

Dr. David Haley, CTO and Co-founder, Myriota.
"The device design and function has been validated by our valued Myriota Partners, with everything from product design to functionality and product testing being trialed." Dr Haley said.
One customer who took part in the product testing of the Myriota Mouse™ is Dematec Automation, leaders in industrial automation and control. David Hart, Dematec Director – Technology & Partnerships said that the technology will enable them to integrate direct-to-satellite technology faster.
"It can be expensive and time-consuming to develop Industrial IoT monitoring, particularly if you don't have expertise in radio frequency (RF) design – so having a pre-built antenna that is optimised for the Myriota Network is great."

David Hart, Director – Technology & Partnerships, Dematec.
Director of Product at Myriota, Nicole Russo, said that the Myriota Mouse™ had a wide range of applications across a large number of industry verticals such as maritime, transport and logistics, environment and agriculture, and was a valued addition to the Myriota product range.
"We are continuously looking for ways to deliver new and advanced products to accelerate adoption of the Myriota Network from our growing customer base. Our OEM customers are solving some of the world's greatest challenges using Myriota's ubiquitous coverage. The Myriota Mouse™ means our customers can easily get the technology up and running in days." Ms Russo said.
The launch of the Myriota Mouse™ comes after the business announced its partnership with Spire to expand its global satellite constellation and achieve near real-time connectivity by the end of 2022.
Contact our sales team
Get in touch with our sales team to discuss specifications, pricing, and how you can get your hands on a Myriota Mouse ™